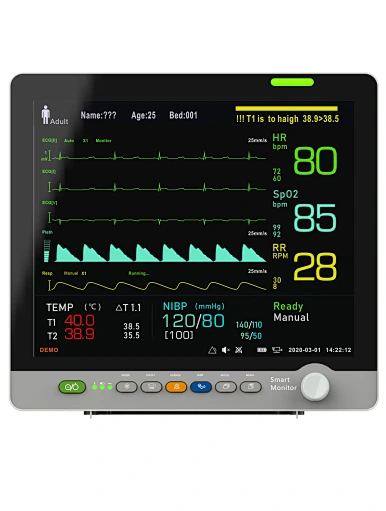 17'' Patient Monitor
Get accurate and real-time patient monitoring with our 17'' Patient Monitor – designed for hospitals, clinics, and healthcare professionals.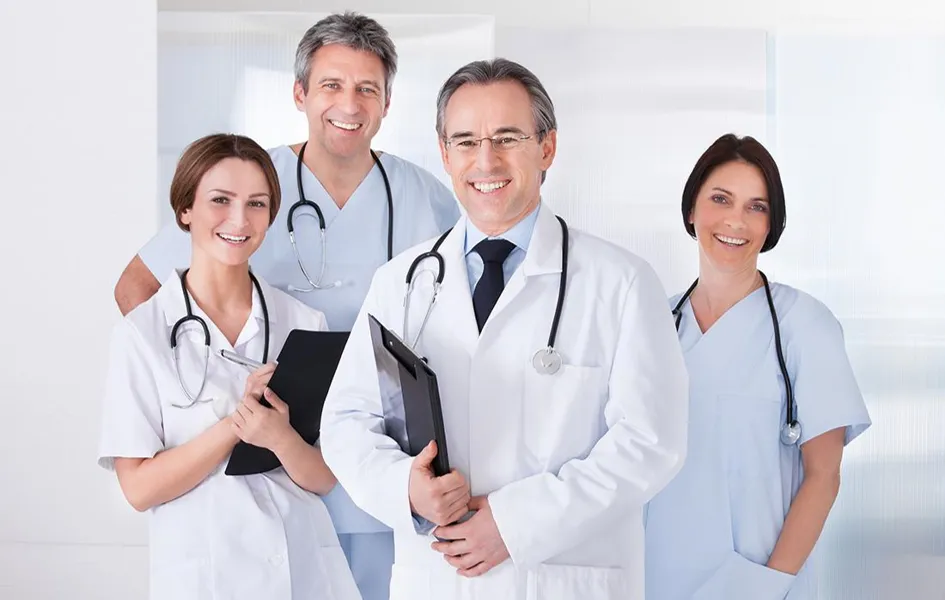 The UM2017 Patient Monitor is a monitor that breaks the shape of the traditional monitor, it has 17 inches Large
Screen. The unique inclined panel design makes the angle of the buttons and the screen more in line with the
angle of human observation, which is a kind of humanized design. The rounded chamfer design makes it full
of sense of science and technology.
 A standalone bedside monitor with ECG, NIBP, SpO2, TEMP, RESP, HR, PR,

etc.

 

Easy-to-use color touchscreen and graphical user interface(GUI).

 Large 17-inch LCD high resolution display.
 Equipped with a specially designed accessory box, save more space for the user.
 Support audible alarm and visual alarm, Audible alarm include in 2 independent speaker.
 Connect with the central monitoring system for remote and wireless monitoring.
 

Up to 120 hours of trend data readings that can be stored for

analysis and archive

.
 The integrated module design ensures the safety, reliability, and stability of the monitor.
 5 display modes: Large character, OxyCRG Display, trend table data, and other multiple interfaces.
Standard configuration: ECG/RESP/SpO2/NIBP/TEMP/Lithium Battery

Optional configuration: ETCO2/IBP/Trolley/Brace/IPMS8600 Intelligent Patient Management System
Product Details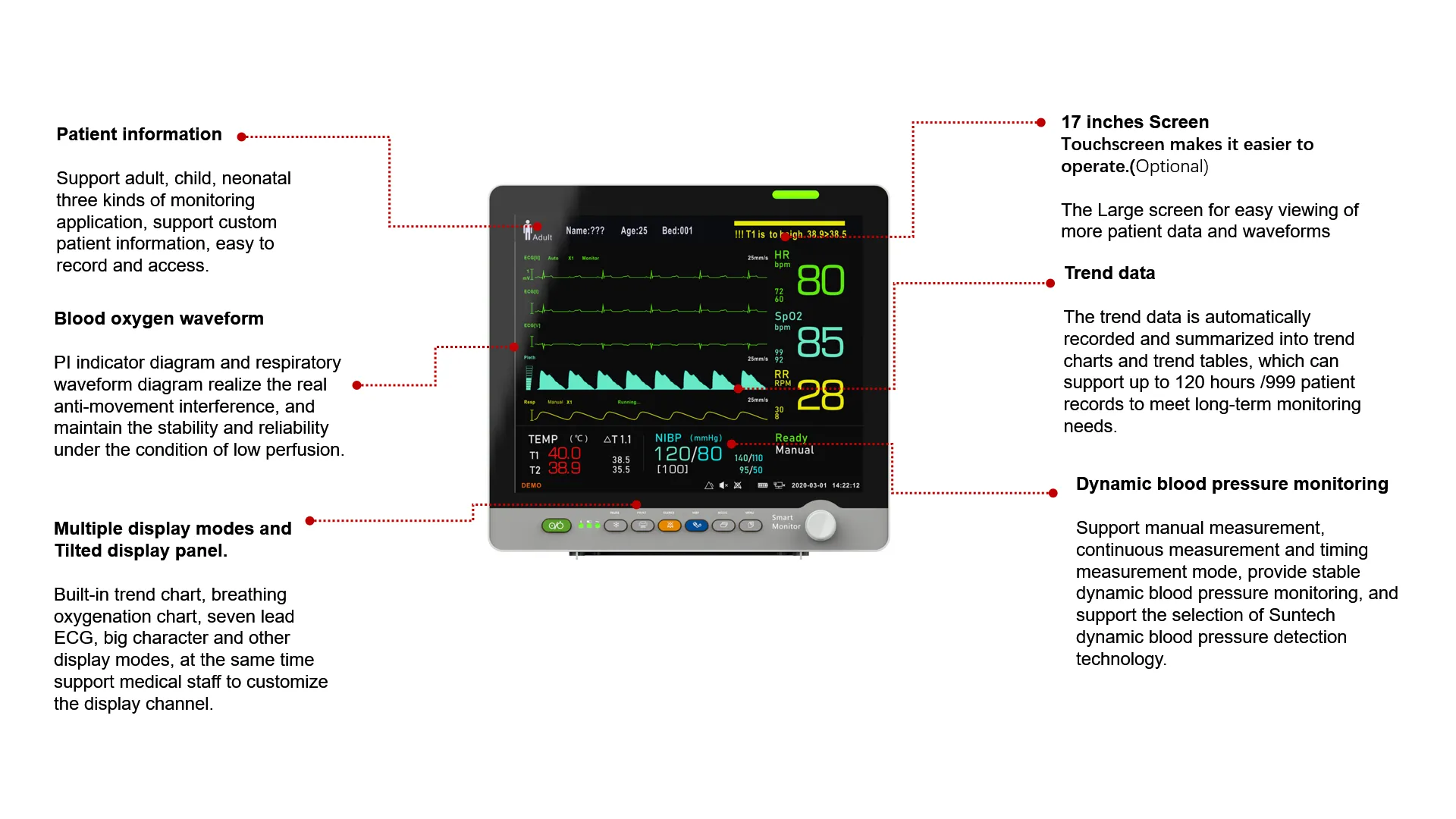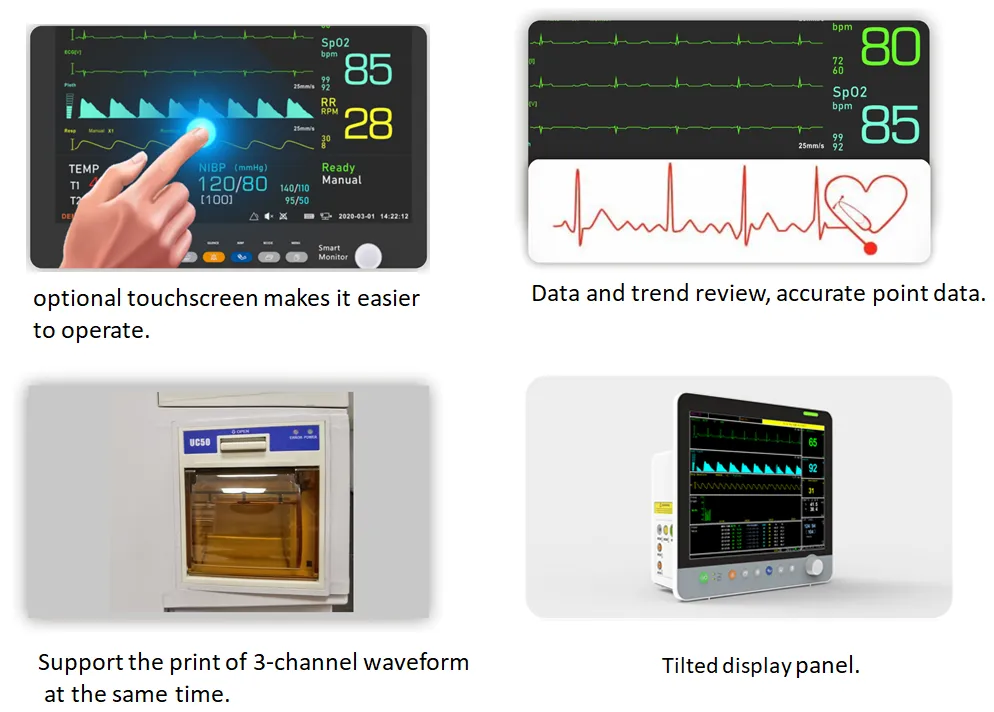 The UM2017 Patient Monitor
may be used in the hospital, clinic, home health care.