Troubleshooting of common monitors - no display when booting
The monitor plays an important role in the entire monitoring process. Since the monitor works almost 24 hours a day, its failure rate is also high. The common faults and troubleshooting methods are introduced as follows: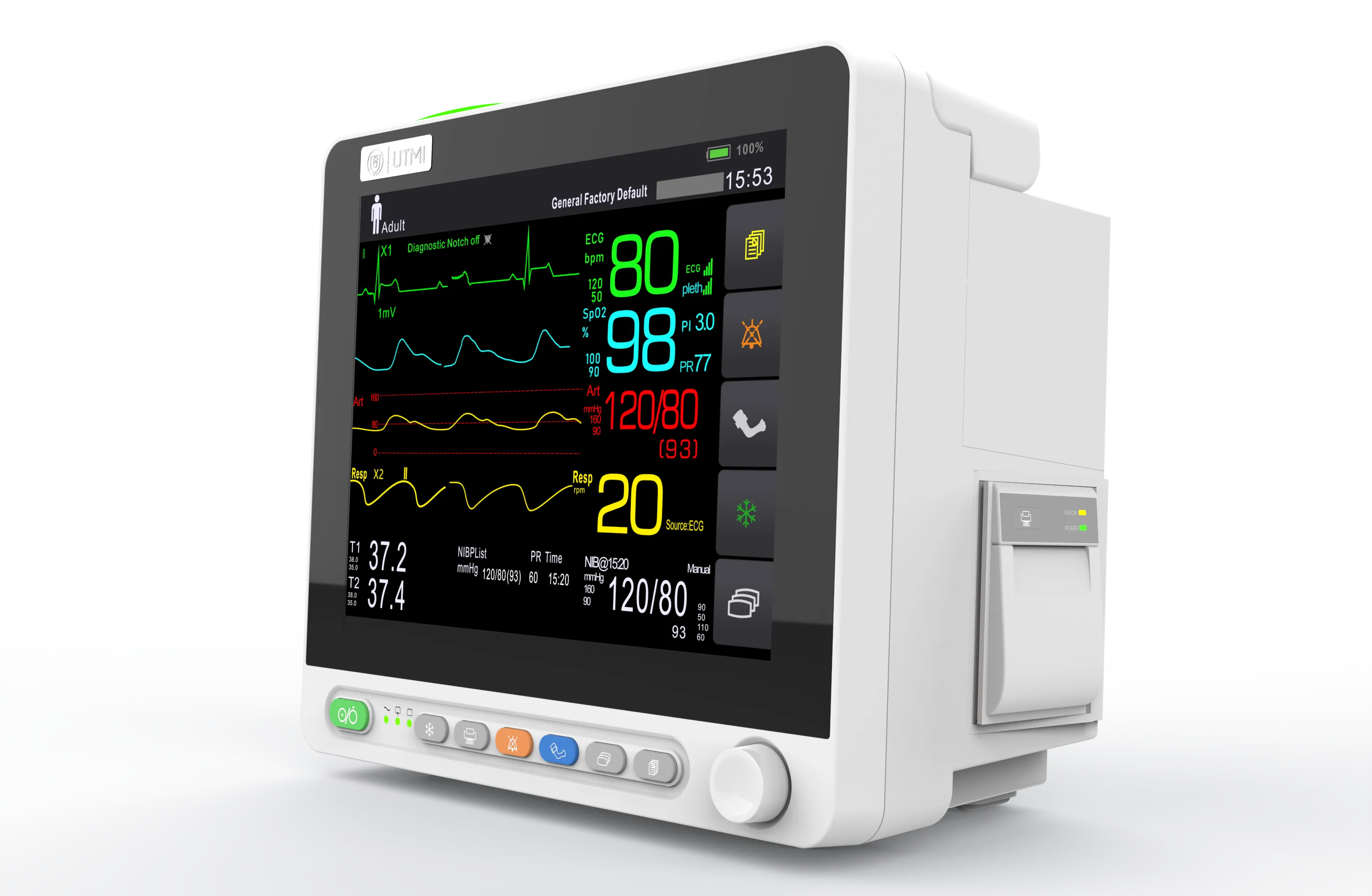 Fault phenomenon:
When the instrument is turned on, the screen does not display, and the indicator light does not light; when the external power supply is connected, the battery voltage is low, and the machine automatically shuts down; useless.
Inspection Method:
① When the instrument is not connected to AC power, check whether the 12V voltage is low. This fault alarm indicates that the output voltage detection part of the power supply board detects that the voltage is low, which may be caused by the failure of the power supply board detection part or the output failure of the power supply board, or it may be caused by the failure of the back-end load circuit.
②When there is a battery installed, this phenomenon means that the monitor is working on battery power supply and the battery power is basically used up, and the AC input does not work normally. The possible reasons are: the 220V power socket itself has no power, or the fuse is blown.
③ When no external battery is connected, it may be judged that the rechargeable battery is broken, or the battery cannot be charged due to the failure of the power board/charging control board.
Remedy: Connect all the connection parts reliably, and connect the AC power to charge the instrument.