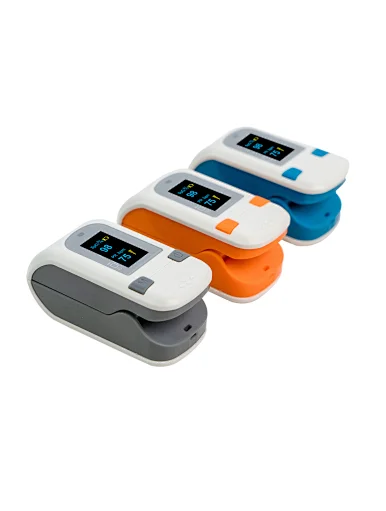 iO2 Fingertip Pulse Oximeter
IO2 fingertip pulse oximeter is used for measuring the SPO2 and pulse rate for patients.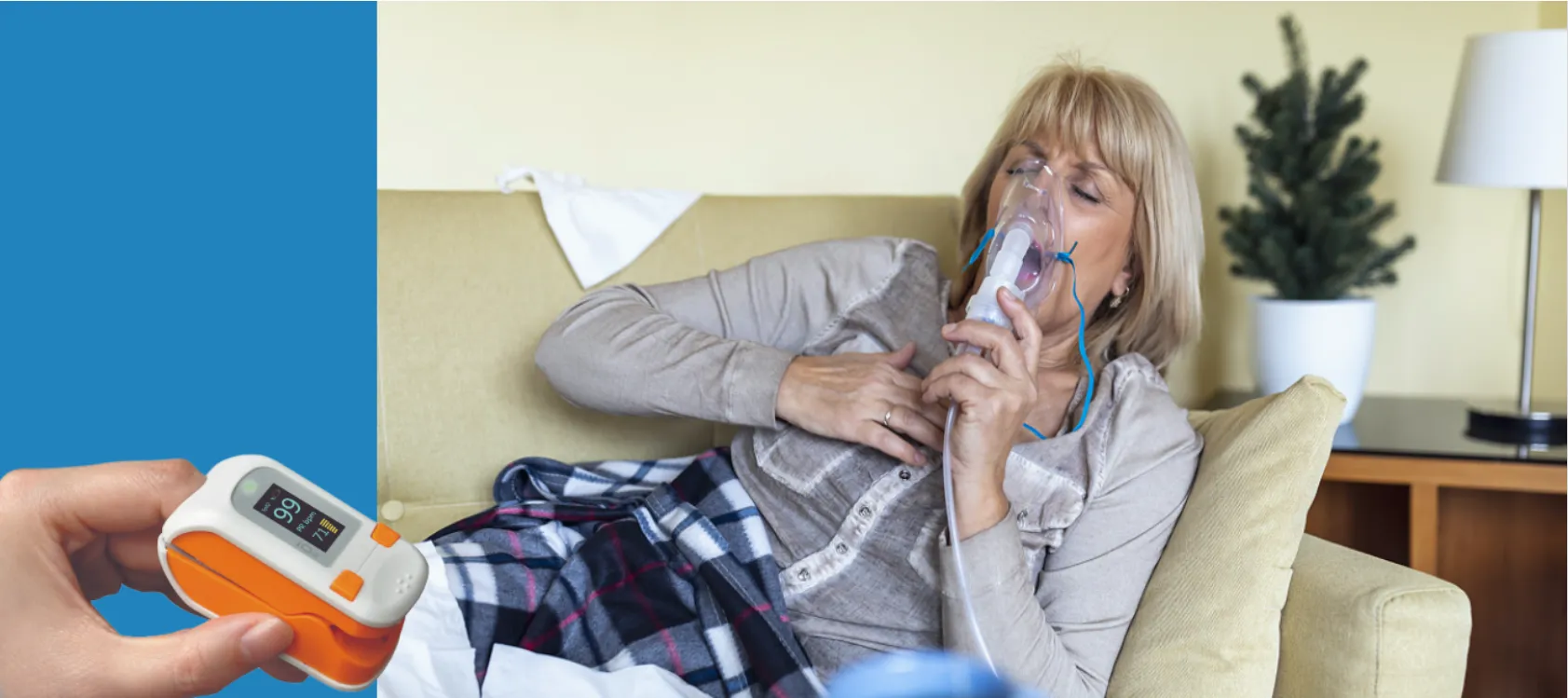 The iO2 Fingertip Pulse Oximeter is a low cost oximeter of functional oxygen saturation of arterial hemoglobin (SpO2), pulse rate and pulse strength. The oximeter is a battery powered pulse oximeter. It may be used in the hospital, clinical environment and home healthcare. The oximeter will operate accurately over an ambient temperature range of 32 to 113°F (0 to 45°C). 
 
High-quality OLED display to show the value of SpO2 , pulse rate and pleth.

Measure SpO2 and Pulse Rate accurately.

Low power consumption and long battery life.

Battery level indicator.

Automatic power off function.

Small and light weight, convenient to carry.

Suitable for using in hospital, home healthcare, community medical treatment, sports etc.

Colors:

Orange

/

Blue

/

Gray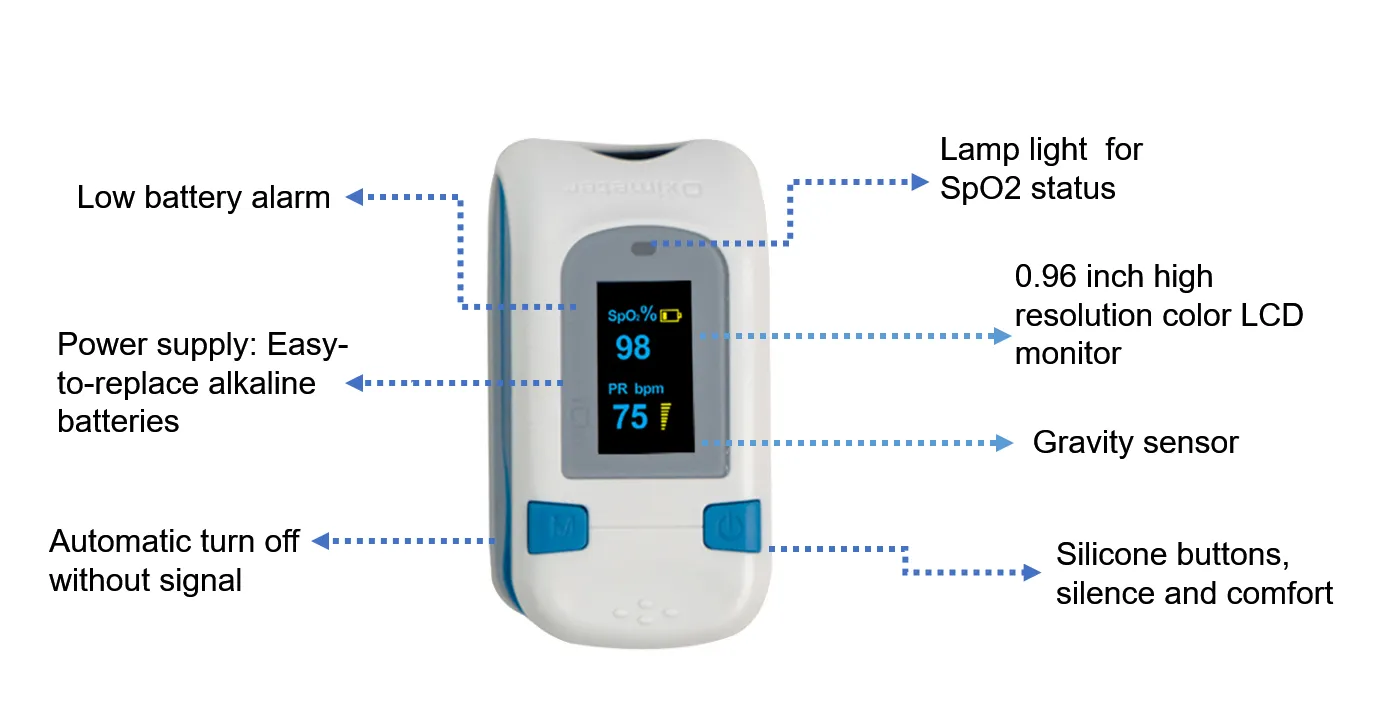 Standard configuration: SpO2/Pulse Rate/Hanging Strap/Batteries.
 
iO2 Fingertip Pulse Oximeter can be used for home healthercare, outside sports, hiking, hospital and clinics.