Frequently Asked Questions about Pulse Oximeters
2022-07-12
By Tori Zhou and Sarah Bradley
How does a pulse oximeter work?
"When the heart contracts, blood is pumped out to the finger [and] when the heart is resting, blood travels from the finger to the heart; the difference in this velocity is used to measure the oxygen saturation in the blood," says Kunjana Mavunda, MD, a pulmonologist with Kidz Medical Services in Florida.
Dr. Mavunda explains that pulse oximeters work by reading oxygen saturation in the blood by detecting both the volume of blood in the finger as well as the differences in light absorption between oxygenated and deoxygenated blood.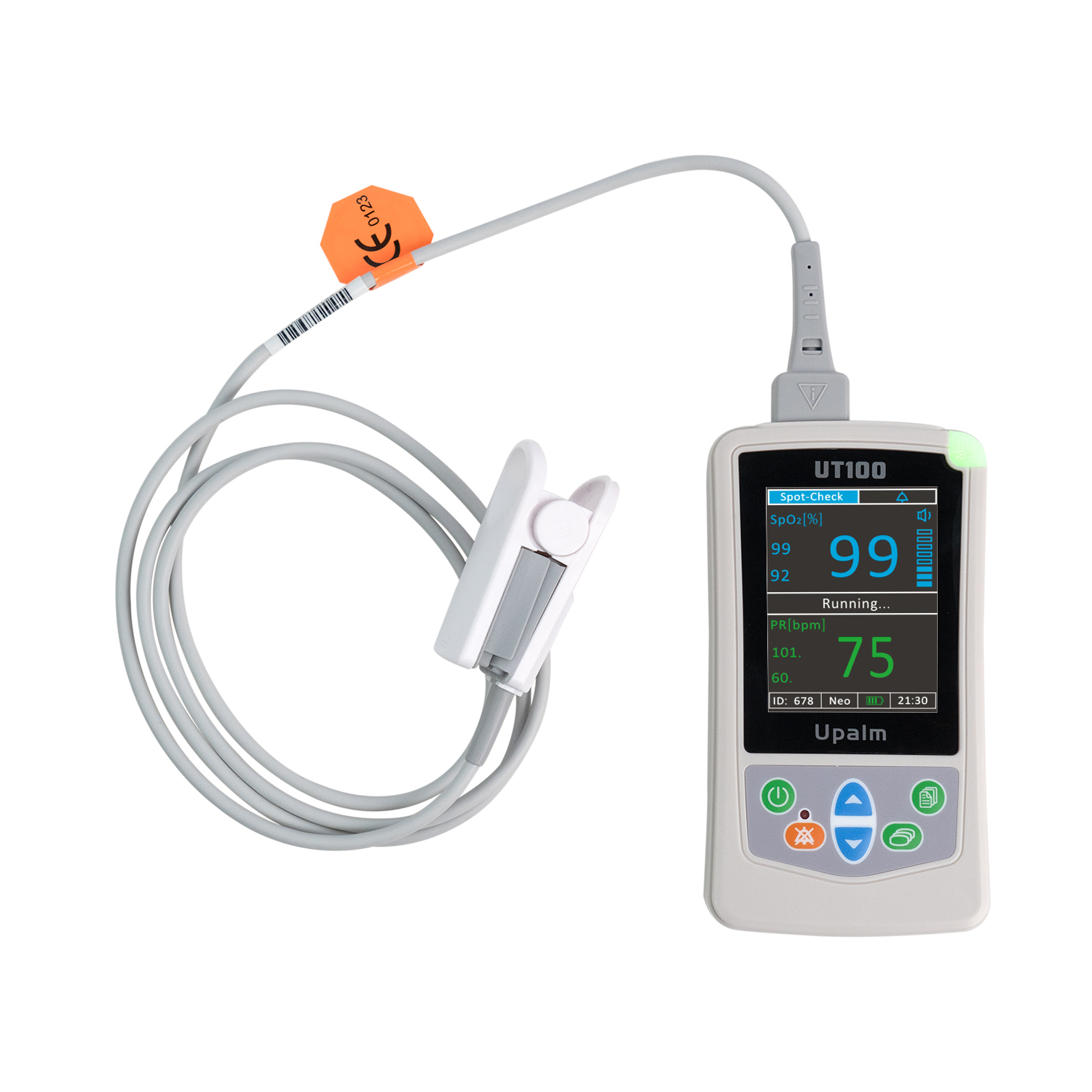 What is a good pulse oximeter reading?
Before you run out and buy a pulse oximeter, you should consult with your doctor. However, there is a standard range of normal when it comes to saturation readings, your specific range may vary based on your medical condition.
"A pulse oximeter reading of an oxygen saturation more than 90% is good for most people," says Dr. Dass. "However, [a 2015] study showed that patients with chronic obstructive pulmonary disease with an oxygen saturation less than 95% have a higher risk of exacerbation [of symptoms]."
In other words, a pulse oximeter reading isn't one size fits all: most healthy people hover between 95 and 100%—and most doctors will want to hear from you if your saturation falls below 92%, warns Dr. Dass—but ideally you would use an oximeter at home with oversight from your physician.
Which finger should a pulse oximeter be used on?
The finger you place your pulse oximeter on can affect the quality of your reading.
"We typically place a pulse oximeter on the right middle finger to get the most accurate information about a patient's blood oxygen content, tissue perfusion, and heart beat rate," says Rachel Medbery, MD, thoracic surgeon with Cardiothoracic and Vascular Surgeons.
If you can't use your right middle finger, the next best option is your right thumb, which has also been shown to provide better results than other digits.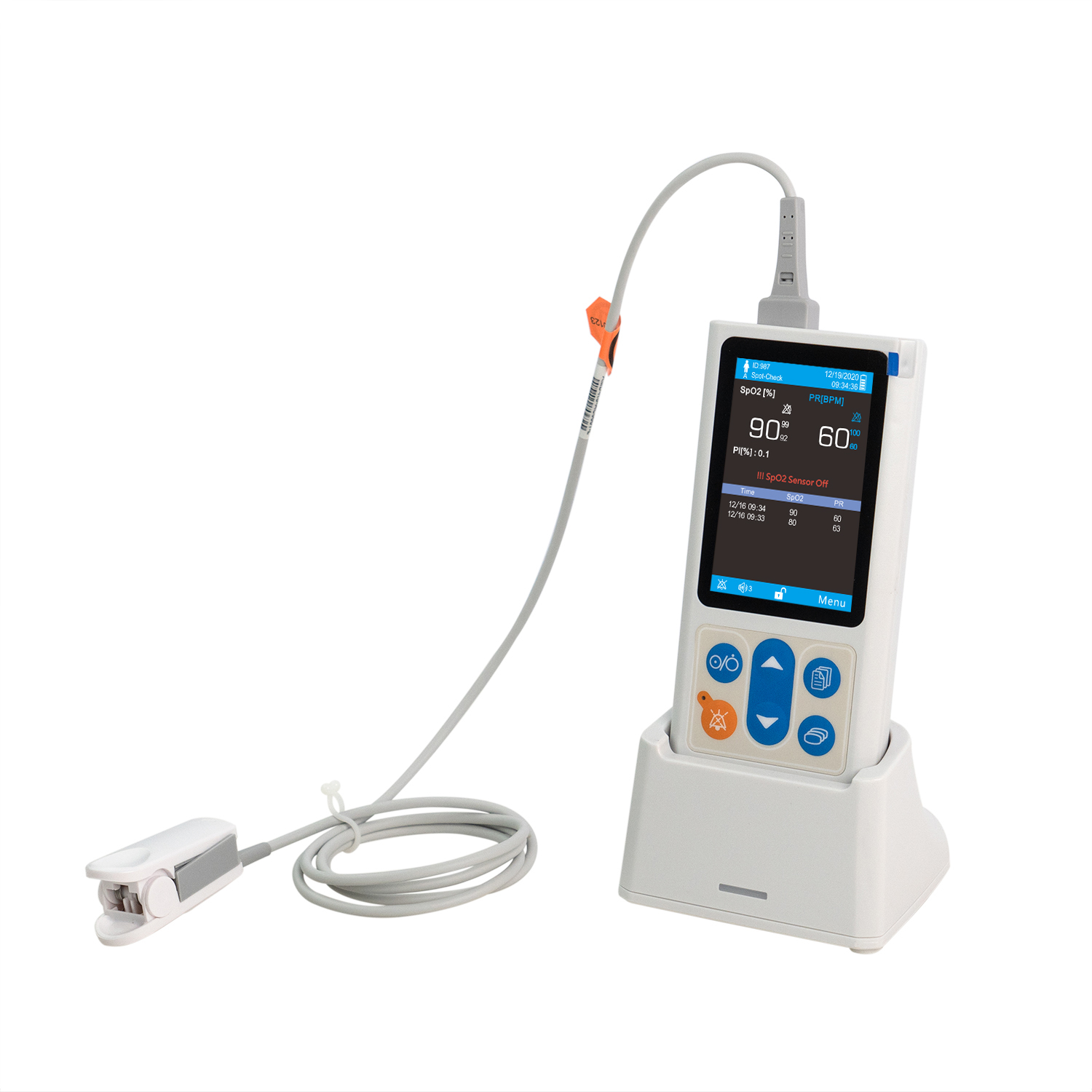 How accurate are home pulse oximeters?
It depends on what type of oximeter you're using and what you're planning to use it for, says Dr. Medbery.
"Over-the-counter pulse oximeters either sold online or in pharmacies, without a prescription from your doctor, [are] not FDA reviewed and should not be used for professional medical purposes," she says, though she adds that they're safe for basic spot-checks at home.
Prescription pulse oximeters go through rigorous testing and review by the FDA; while these are typically used in doctor's offices, Dr. Medbery says sometimes doctors will prescribe them for at-home use in their patients.
Either way, though, it's important to understand the limitations of these devices. Dr. Medbery says movement, temperature, and nail polish can impact the accuracy.

How do you read a pulse oximeter?
According to Dr. Medbery, a normal level of oxygen saturation (SpO2) in your blood is usually 95 percent or more, though "some people with chronic lung disease or sleep apnea can have normal levels around 90 percent."
Your oximeter should have a clear place where the SpO2 reading is displayed, which will show you the percentage of oxygen in your blood. Unless your provider has told you otherwise, an SpO2 reading of lower than 95 percent warrants communication with your provider ASAP.
Keep in mind that your SpO2 reading is just one measurement of your oxygen saturation, and how you feel (or, more accurately, how easily you can breathe) is important, too. If your oximeter shows a low oxygen saturation, you should contact your provider right away—but OTC or prescription, these devices shouldn't be used as the only barometer for getting help.
"If your pulse oximeter...gives a normal reading but you do not feel well, you should seek medical attention," advises Dr. Medbery.
A South African study found that pulse oximeters proved beneficial for high-risk patients that tested positive for COVID-19, with findings of decreased fatality in patients that tracked their oxygen at home versus those who didn't.