Abnormally Slow Heartbeat (Bradycardia)
Abnormally Slow Heartbeat (Bradycardia)
2022-09-26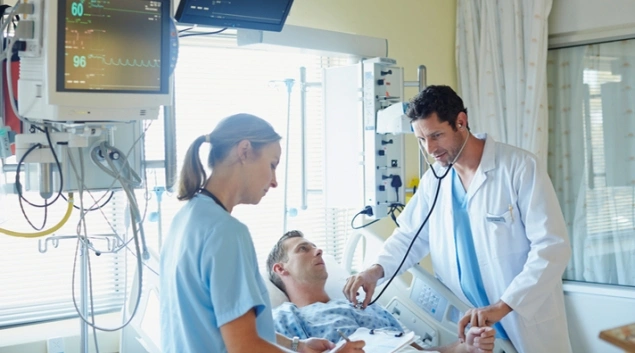 Abnormally Slow Heartbeat (Bradycardia)
Description
What is bradycardia?
Bradycardia means that the heart beats too slowly, usually less than 60 beats per minute. As a result, your body doesn't get enough oxygen and nutrients.
It is a term that describes when a person's heartbeat is slower than normal.
A normal heart beats 60 – 80 times a minute. Each time the heart beats, it pumps blood throughout the body. However, the heart's "natural pacemaker" can operate too slowly, and the chambers of the heart don't contract often enough to send enough blood and oxygen to your body. This is called bradycardia.
The condition can affect people of all ages. It is most common in older adults.
Each year about 600,000 pacemakers are implanted to treat people with bradycardia.
What causes the heart to beat too slowly?
It may be caused by a problem with specialized tissue called the sinus or S-A node. This tissue is your heart's "natural pacemaker". Or the problem could relate to your heart's electrical pathways.
There are two common causes.
A problem with the specialized tissue called the sinoatrial or S-A node. This tissue acts as the heart's "natural pacemaker"
This can mean that your brain and other organs might not get enough oxygen.
It may help to picture how a car works. If the accelerator is broken, the engine can't get enough gas to move the car very fast. Similarly, if your heart's electrical system is not working normally, your body may not get the fuel it needs to take a brisk walk.
This condition is often associated with heart disease. So the things that increase your risk of heart disease can also increase the risk of bradycardia.
How can I tell if I have bradycardia?
Some people don't have any symptoms, and if they do, they may be subtle. Others may feel tired, light-headed or dizzy — and may faint.
What tests might I need?
Your doctor will probably do an electrocardiogram (ECG) test to look for heart rhythm problems.