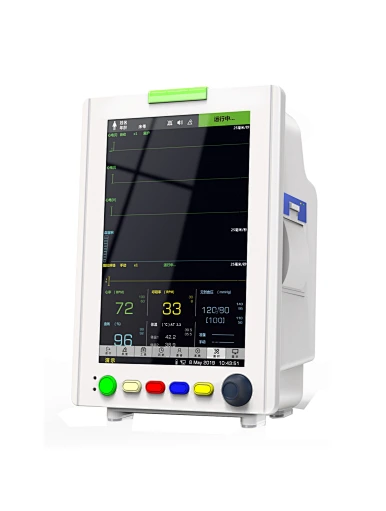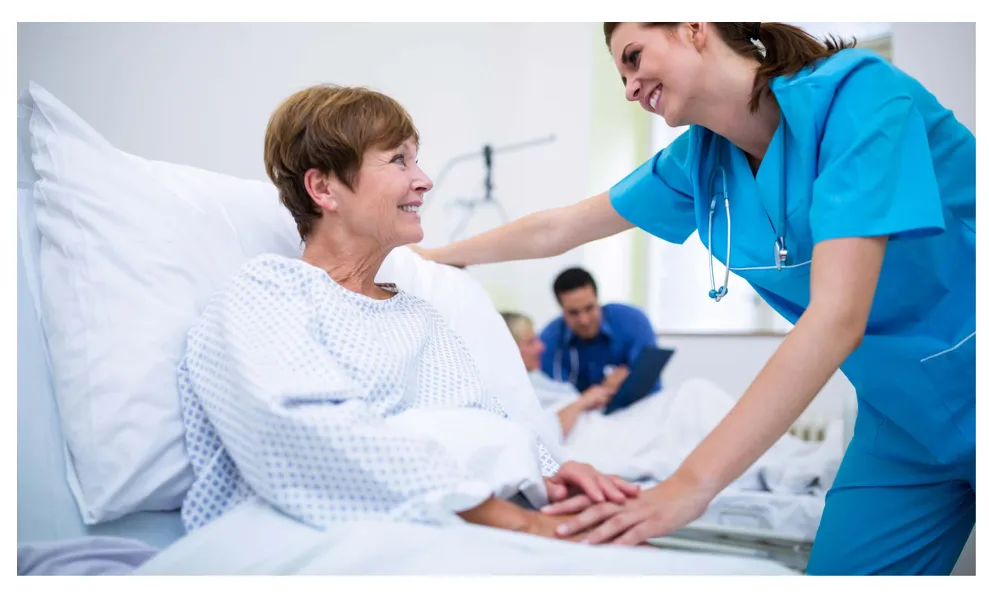 The iPM800 patient monitor is a multi-parameter touch screen(optional) patient monitor, providing a reliable measurement on patient's SpO2, pulse rate, noninvasive blood pressure, temperature, 5-lead/3-lead electrocardiography (ECG) and respiration rate. Integrated side stream technology ensures that the monitor can be used in intubated and non-intubated patients. 10.1 inch display assures easy viewing of waveforms, numeric values and onscreen trending data for demanding facilities
 
A standalone bedside monitor with ECG, NIBP, SpO2, TEMP, RESP, HR, PR,etc.
10.1 inches touch screen, 800 X 1280 pixels.
Integrated module designs ensures the product safety, stability and durability.
Wide-angle alarms indicator makes patients safer.
Multiple display modes: OxyCRG, Trend table and Trend graph etc.
Provide a variety of TEMP modes, can quickly measure body temperature, greatly improve clinical work efficiency.
Review trend data at any time for any patient by inputting patient ID or name.
Connect with central monitoring system for remote and wireless monitoring
High capacity storage, power-off data protection.
3-level visual/audio alarms and alarm events can be stored and reviewed.
Support slot interfaces: Network, Wi-Fi.

Standard configuration: ECG/RESP/SpO2/NIBP/TEMP/Lithium Battery
Optional configuration: Touch Screen/Printer/ETCO2/IBP/Trolley/Brace/WiFi/IPMS8600 Intelligent Patient Management System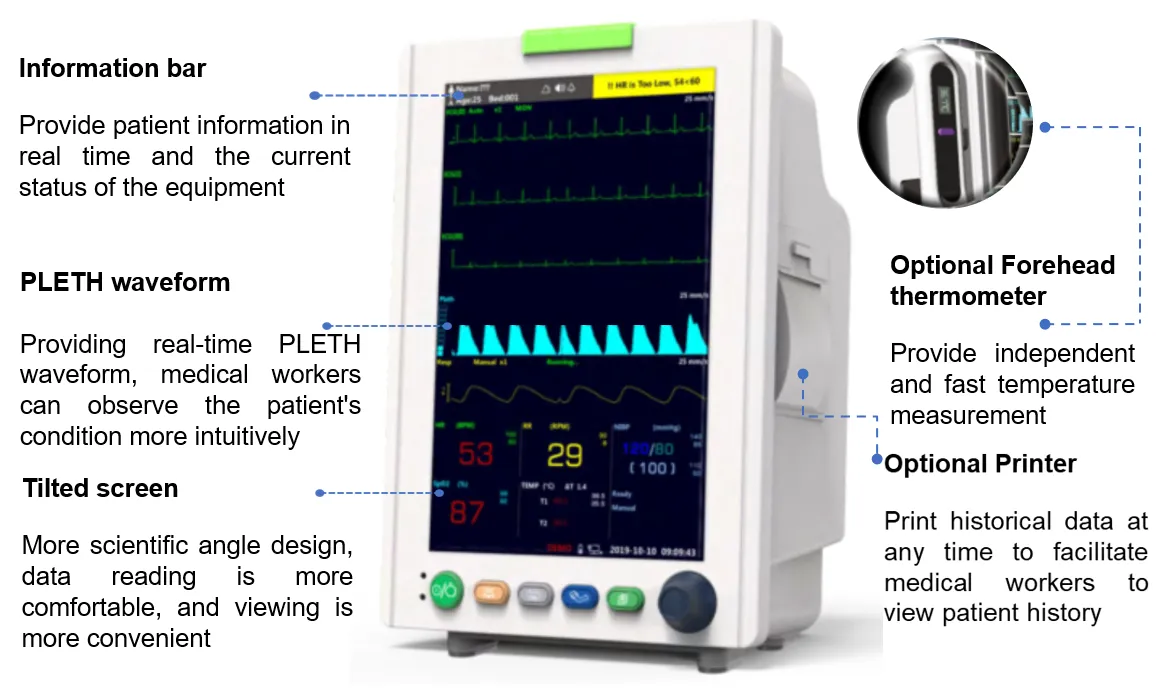 Product Details:

Application
It may be used in the hospital, clinical environment, homecare.