What to Look for in a Pulse Oximeter
2022-07-07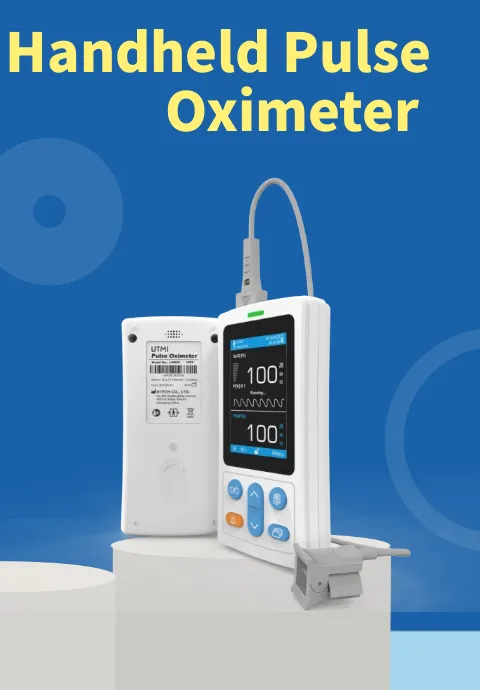 By Tori Zhou and Sarah Bradley
How We Tested the Pulse Oximeters
Prior to the test, our testers were told to remove any nail polish and abstain from smoking, which may interfere with the device readings. On the day of the test, our testers took two sets of readings. The first was a resting reading, which was taken while the tester was sitting still, on both the right index finger. The second test, which came after all of the initial readings were taken, involved each tester doing 15 seconds of jumping jacks twice, then taking their blood oxygen reading on the same finger immediately after.
Our testers took notes on each of the pulse oximeters tested, making note of the steps involved in setting up the device, how well the device fit their fingers, how easy the device was to use, the clarity and insights provided in each device's data display, and the device's overall value. Our testers then ranked each of these attributes on a scale of one to five, with five being the ideal rating.
What to Look for in a Pulse Oximeter
Accuracy and Reading Consistency
In order to correctly detect your oxygen saturation, any oximeter you buy should fit securely on your finger, says Sanjeev Jain, MD, PhD, allergist and immunologist practicing at Columbia Allergy.
"Most pulse oximeters on the market are larger in size and meant for use on adult fingers [but] if the pulse oximeter is too loose while placed on a finger, it may be unable to obtain an accurate reading," he explains. "If you are planning to use a pulse oximeter on a child or a person with frail hands, it would be best to purchase a smaller pediatric device."
It should be noted that there is a huge variation in the accuracy of commercially available pulse oximeters. A 2018 study in the European Respiratory Journal reports that overall, commercially available pulse oximeters give an accurate reading of oxygen saturation—but how accurate varies among devices.Dass recommends testing out your personal oximeter at your doctor's office so you can compare its readings to the ones taken by your doctor's device.
Type
Personal Use Oximeters:
All of the pulse oximeters we tested are considered personal use oximeters. Though some doctors may hesitate to recommend that their patients use a personal oximeter given their varying degrees of accuracy, others believe it can be a useful tool as long as their patients know how to use it correctly. Dr. Mavunda says these oximeters are usually small, portable clips that fit on your finger and can be a good way to monitor your health at an affordable cost, right from your home.
Continuous Reading Oximeters:
If you've ever been hospitalized for respiratory distress (or, in many cases, for anything from birthing a baby to undergoing surgery), you may have been hooked up to a medical-grade oximeter that provided an ongoing picture of your oxygen saturation.
"Doctors' offices and hospitals use sophisticated devices that provide continuous reading," says Kunjana Mavunda, MD, a pulmonologist with Kidz Medical Services in Florida. "These devices are the size of a hardcover book and have rechargeable batteries that can last several hours."
Infant Monitoring Oximeters:
A "smart sock" that fits over an infant's foot, these oximeters are baby monitoring devices that tell watchful parents exactly how well their baby's heart and lungs are performing. Typically, these devices are connected to an app on a parent's smartphone or tablet, which gives them a continuous reading as well as alerts if their baby's vital signs drop below preset levels. They're often quite expensive though, Dr. Mavunda notes.
Usage
With most respiratory issues, you're going to feel a disruption in your breathing before a pulse oximeter spot check alerts you to any problems, points out Daniel Murphy, MD, assistant professor and medical director of the Section of Internal Medicine at Baylor College of Medicine. These devices are most helpful if you have more mild symptoms and then a sudden, significant drop in blood oxygen saturation. But make sure you're paying attention to any warning signs from your body first and foremost, even if your pulse oximeter doesn't set off any alarm bells.