UTECH denotes pulse oximeters to HK Government Hospitals to fight against the 5th wave of COVID-19 Virus
HOME
UTMI News
UTECH News
UTECH denotes pulse oximeters to HK Government Hospitals to fight against the 5th wave of COVID-19 Virus
UTECH denotes pulse oximeters to HK Government Hospitals to fight against the 5th wave of COVID-19 Virus
author: Vivian Deng
2022-03-15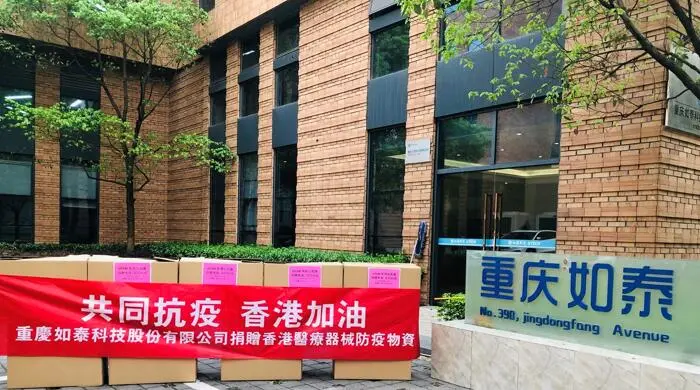 TECH denotes pulse oximeters to HK Government Hospitals to fight against the 5th wave of COVID-19 Virus
Since the outbreak of the fifth wave of COVID-19 in Hong Kong started on Jan. 5th, the number of new cases has remained high. At present, the number of positive test cases has exceeded 500,000, and the epidemic prevention and anti-epidemic situation is very serious.
We, UTECH CO., LTD, as the manufacturer of anti-epidemic related medical products such as pulse oximeters, infrared thermometer and patients etc., are very concern about Hong Kong compatriots and the epidemic situation in HK.
Mr. William Yin, the CEO of UTECH attaches great importance to this. Adhering to the concept of creating value and giving back to the society, he acts actively and takes the initiative to take responsibility. In the face of multiple difficulties of increasing orders and rising raw materials, he still takes the initiative to contact donation matters. Fight the epidemic together with Hong Kong and tide over the difficulties together.
With the help and support from Chongqing Municipal Commission of Commerce and Hong Kong SAR Government Chongqing Liaison Office, we got the contact information of three Hong Kong SAR Government Hospitals and contacted them actively about donations matters. On March 14th, we sent out the first patch of handheld pulse oximeters to two Hong Kong SAR Government Hospitals and the second patch of oximeters will also be sent out soon.